WELCOME TO

BLEADON

SHORT MAT BOWLING

CLUB
GAMES ARE PLAYED IN THE JUBILEE ROOM,
BLEADON VILLAGE HALL.
SatNav BS24 0PG
Tuesday 2.30pm to 4.30pm
Friday 7.00pm to 9.00pm
Sunday 2.30pm to 4.30pm
(During Summer Months - From 13th May 2018- Fridays Only)
Winter Season Starts Tuesday, 11th September 2018.
Bowling every Tuesday, Friday and Sunday
Watch a short movie:
Torquay Group March 2016

Winners of the Club Pairs Competition
Celia and Paul May 2017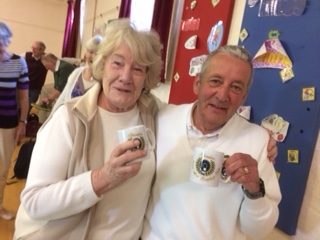 We Play OnTwo Mats, One Faster than the Other
ooooooooOOOOOOOooooooo

Click HereTo Watch a Video of Professionals Playing.
Alex Marshall, M.B.E. V's Ceri Jones (Welsh Singles Champion)
or
For a Touch of Nostalgia, Browse Through Our Archives Page
(more pics added)
oooooooOOOOOOooooooo
HAVE YOUR SAY
Please sign our Guest Book Page.
Your comments are welcome on any aspect of the Club.
If you have anyhing to say,please let us know.
Feel free to comment on any part of the Club, the Games, the League,
the Social Programme, the Mats etc..
Views from other clubs welcome. How did Bleadon rate?
What did you think of our hospitality? Our mats? Our Hall? etc.
We would love to hear from you.